The History & Future of The Stethoscope
Author: Admin Date Posted:2 November 2016


History is full of examples showing just how wrong the people most confident in their predictions of the future can be.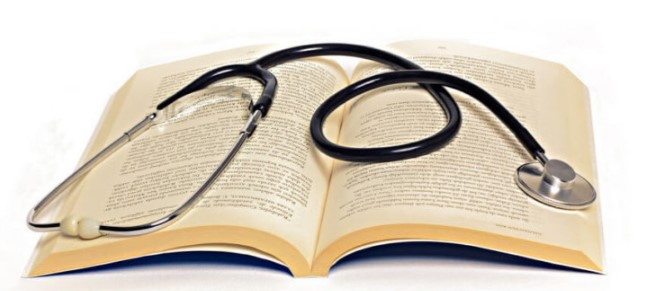 The History & Future of The Stethoscope

History is full of examples showing just how wrong the people most confident in their predictions of the future can be. The decades-old and still ongoing debate about the place the stethoscope holds in the modern physicians' toolkit is a fine example of this.

The quintessential doctor's tool – almost seen as a badge of office – the stethoscope was originally introduced in a simplified, monaural form in the early 19th century by French physician René Laennec. The device has undergone several innovations in the two centuries since its invention, including the creation of the flexible stethoscope as early as 1829 and of the binaural stethoscope in 1851. These designs culminated in the invention of the Littman Stethoscope in the 1960s, a lighter model with far superior acoustics that is still considered by some to be the gold-standard in auscultation.
A new approach to diagnostics
Many specialists foresaw the death of the stethoscope as early as the late 1990s , to be replaced by portable ultrasonography devices. This vision of a future where physicians of all specialities do away with their acoustic stethoscopes forever has not happened – though many cardiovascular specialists increasingly prefer the convenience and accuracy of an echocardiogram to physical examination due to its higher success rate at detecting and identifying heart abnormalities .
Instead, stethoscopes have simultaneous developed in two diverging strands. This reflects current trends in consumer electronics towards either greater sophistication of operation and intricacy of construction, or simplicity of operation and construction.
Where to from here?
The more advanced strand is the oldest. First proposed as a concept in the 1950s, modern electronic stethoscopes offer physicians the ability to amplify low sound levels, record auscultation sessions, transmit the audio to an external device and utilise active noise control to reduce background noise. Prices began extremely high but fell over time, and now electronic stethoscopes can be bought for only slightly more than quality acoustic models.

More recently a competing vision of the future of stethoscopes has emerged. Innovations in 3D-printing have allowed the creation of extremely low-cost stethoscopes . Invented by Palestinian-Canadian physician Dr. Tarek Loubani for use in the blockaded Gaza Strip, these stethoscopes are a far-cry from the iconic Rappaport-Sprague stethoscope of the 1940s. These new devices can be made for as little as $2.50, compared to the Rappaport-Sprague's $300 price, with many physicians reporting comparable quality.
This is not to say that the two lines of development have not crossed over. In 2016, three physicians from the Instituto Tecnológico de Morelia and Cinvestav-IPN in Mexico demonstrated the creation of a low-cost electronic stethoscope using a small electret microphone, a 3D-printed chestpiece, an electronic dongle and specially-designed Android app to receive information via the headphone jack .
For the latest in professional, high-quality acoustic and electronic stethoscopes from leading brands, browse the selection at Mentone Educational.
---
1. Gade, J., Kruse, P., Andersen, O. T., Pedersen, S. B., & Boesby, S. (1998). Physicians' abdominal auscultation: A multi-rater agreement study. Scandinavian journal of gastroenterology, 33(7), 773-777.
2. Kaul, S. (2014). VIEWS FROM THE MASTERS: Pocket ultrasound devices: time to discard the stethoscope?. Echo research and practice, 1(2), E7-E8.
3. Akram, F. (2015). Doctor in blockaded Gaza makes stethoscope with 3-D printer. Associated Press. [online] Available at: http://bigstory.ap.org/article/acf879b668224911ad3a86341797a3a4/doctor-blockaded-gaza-makes-stethoscope-3-d-printer [Accessed 27 Oct. 2016].
4. Aguilera-Astudillo, C., Chavez-Campos, M., Gonzalez-Suarez, A., & Garcia-Cordero, J. L. (2016, October). A low-cost 3-D printed stethoscope connected to a smartphone. In Engineering in Medicine and Biology Society (EMBC), 2016 IEEE 38th Annual International Conference of the (pp. 4365-4368). IEEE.
---
Comments (1)
online higher education

6 April 2017

Wow, this post is nice, my younger sister is analyzing these kinds of things, thus I am going to convey her. http://studytip.eu
---
Leave a comment