Augment Your Healthcare – Virtual/Augmented Reality & Medical Education
Date Posted:24 February 2017


Google Glass and Pokémon Go may have been passing fads, but they represent the tip of a very large and potentially extremely disruptive iceberg.
Google Glass and Pokémon Go may have been passing fads, but they represent the tip of a very large and potentially extremely disruptive iceberg. Virtual reality (VR) and augmented reality (AR) – the technology these two examples belong to – has the potential to radically change almost every aspect of our lives, making more relevant and accurate information more accessible in more situations. It's an evolutionary leap from looking something up on your phone; best-case scenario predictions posit that in the future it may be possible to simply glance at an object through a special pair of glasses or contact lenses, and have the on-board computer overlay information about that object directly onto your vision.
The dream of hands-free, instantly-accessible information has obvious applications in a medical setting, where speed and the ability to think and act simultaneously are invaluable. Many researchers are already exploring the ways in which these technologies could be employed during diagnosis and treatment, and how it makes it simpler to explore complex ideas.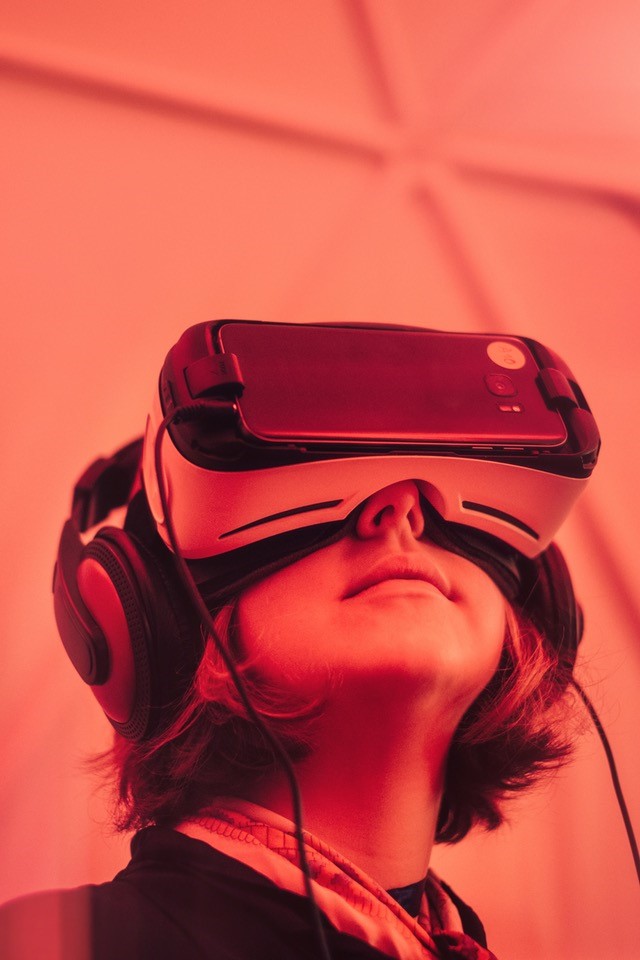 Making complicated procedures easy to understand
Educators have always sought more and more accurate props and simulators to help their students understand the inner-workings of the body and the correct way to carry out certain treatments. However, these are limited in a number of ways. While certain procedures can be carried out on cadavers and – under certain circumstances and where safe – living volunteers, these practice sessions are always hamstrung either by the inertness of the subject or the moral and legal limitations of what can be done to a consenting, living patient.
AR goes some way to addressing these problems. A key example of this is its application in training obstetricians. A 2004 study explored the ability of a body phantom coupled with a custom headset and software to provide a more accurate simulation of the birthing process, helping to address rising rates of caesarean sections that they posited stemmed from decreased confidence in managing vaginal delivery.[1] The study showed promising results, the body phantom offering much better haptic feedback than a purely virtual experience and the headset allowed the user to visualise the baby in the vagina and to respond to changing circumstances with ease.
Building better surgeons and nurses
The technology also has applications beyond the classroom in working hospitals and clinics. In a 2002 study, a group of surgical residents practiced performing a cholecystectomy on a virtual reality trainer for laparoscopic surgery and the results analysed against an equal control group.[2] Mean errors in the procedure were six times less likely to occur when performed by VR-trained surgeons, and non-VR trained surgeons were five times more likely to injure either the gallbladder or the target tissue.
The future seems bright for medical applications of augmented and virtual reality. A 2016 systemic review identified significant and growing public and scientific interest in the deployment of the technology in a variety of medical settings[3]. The falling prices and increasing sophistication of consumer-grade units suggests that as the technology progresses and society embraces VR and AR, we'll see greater integration of it into other areas of the healthcare industry.
---
[1] Sielhorst, T., Obst, T., Burgkart, R., Riener, R., & Navab, N. (2004, September). An augmented reality delivery simulator for medical training. In International Workshop on Augmented Environments for Medical Imaging-MICCAI Satellite Workshop (Vol. 141, pp. 11-20).
[2] Seymour, N. E., Gallagher, A. G., Roman, S. A., O'brien, M. K., Bansal, V. K., Andersen, D. K., & Satava, R. M. (2002). Virtual reality training improves operating room performance: results of a randomized, double-blinded study. Annals of surgery, 236(4), 458-464.
[3] Barsom, E. Z., Graafland, M., & Schijven, M. P. (2016). Systematic review on the effectiveness of augmented reality applications in medical training. Surgical endoscopy, 30(10), 4174-4183.
---
Comments (2)
financial tips

20 April 2017

Way cool! Some extremely valid points! I appreciate you writing this article and also the rest of the site is extremely good. http://financehint.eu
---
online courses

17 April 2017

Hello, just wanted to mention, I enjoyed this article. It was practical. Keep on posting! http://educlue.eu
---
Leave a comment