Body Interact is a digital simulator for Clinical Education enabled by a set of physiological algorithms and artificial intelligence-based Virtual Patients that mimic reality. It accelerates critical thinking, clinical reasoning, diagnosis and decision making under stressful conditions.
For each Clinical Scenario, you interact with a Virtual Patient suffering from certain health conditions. The goal is to diagnose the health conditions, make decisions, request exams, make interventions and decide on the appropriate treatment in order to save the patient. This realistic simulator ensures excellence and the highest levels of performance in order to reduce clinical errors, while focusing on patient safety.
Additionally, with a built in learning management system, educators can setup, track and examine learner's performance easily.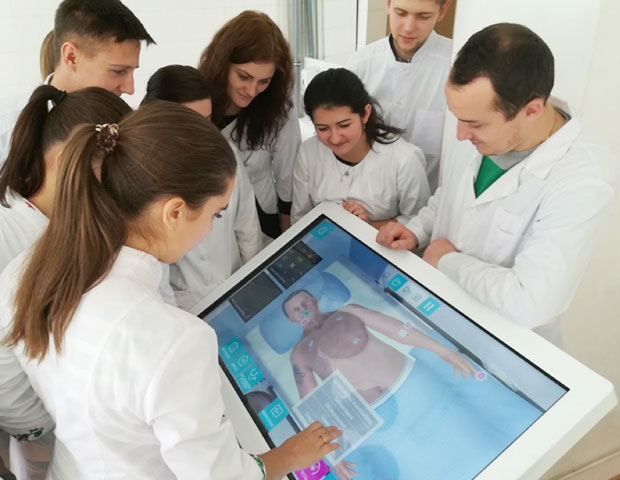 ---
Critical Thinking | Decision Making | Communication | Teamwork |
Virtual Patients react to your actions in Real-Time:
Dynamic Dialogues
Monitoring Vital Parameters: blood pressure, heart rate, respiratory rate, O2 Sat, etc.
Complete Physical Examination (ABCDE approach)
Multiple Exams: lab tests and imaging tests using dynamic decision-making aids.
Multiple Interventions: catheters, defibrillation, chest compressions, etc.
Complete selection of Drugs and Fluids, stating the appropriate category, administration mode and dose.
LEARN MORE ABOUT BODY INTERACT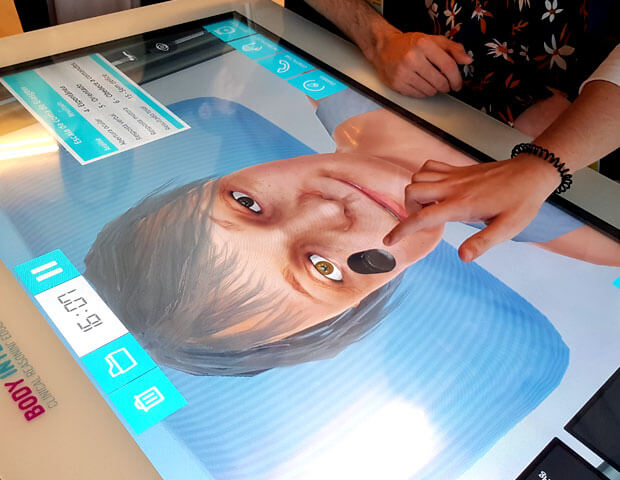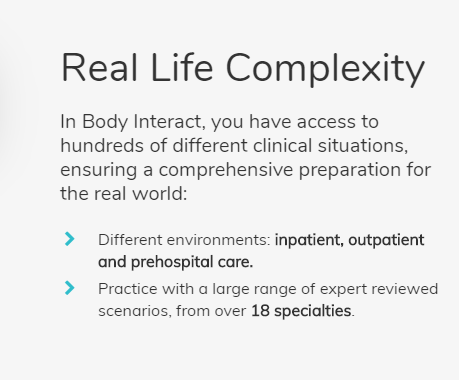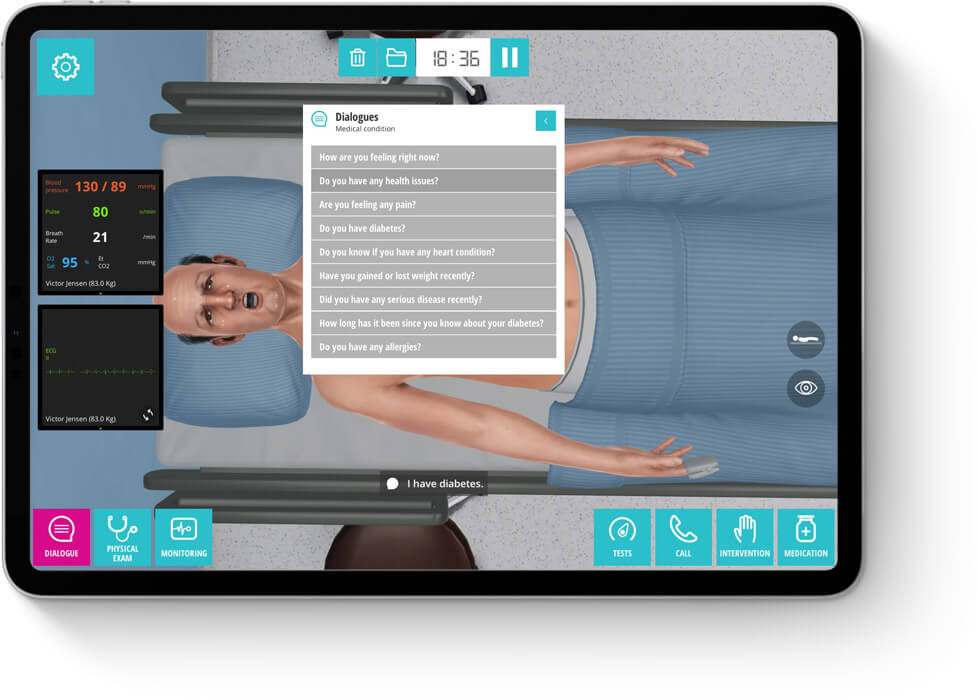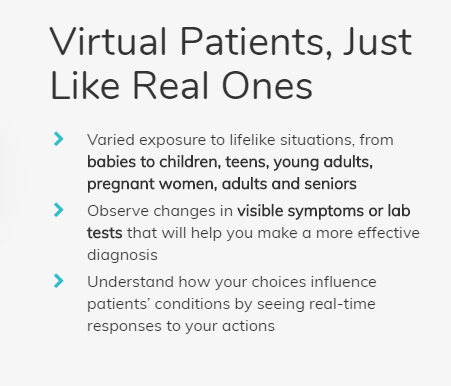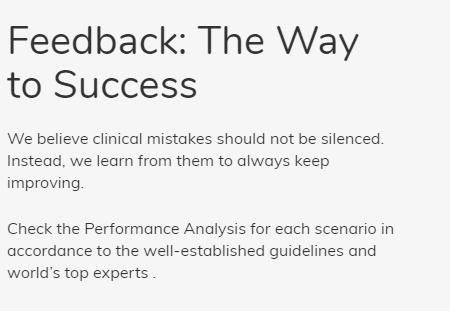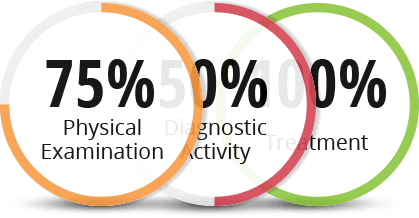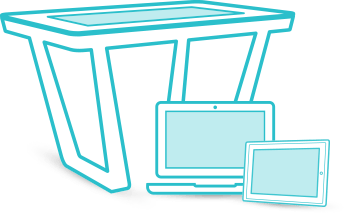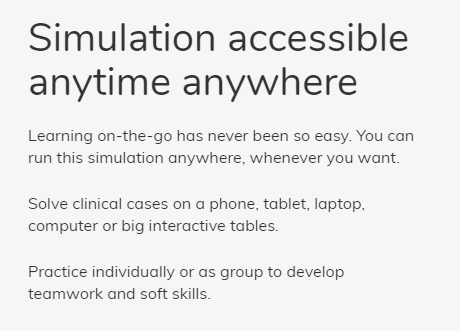 MAKING A PHYSICAL DIAGNOSIS