Buyer's Guide for Stethoscopes for Cardiologists
Author: Nicole Adler Date Posted:17 January 2018


Cardiologists will require a stethoscope that provides optimal acoustics; this is certainly necessary in busy hospital environments, where ambient noise could make diagnosis a little more complex. Cardiologists who are currently looking for the best stethoscope for their profession could gain some valuable information by reading our useful guide below. So, if you want to obtain a cardiology stethoscope, please read the info provided by the Mentone Educational team.
Littmann Cardiology III Stethoscopes
The Littmann Cardiology III Stethoscope provides the perfect blend of reliability, functionality, and affordability. This stethoscope is available at Mentone Educational, and is one of the preferred choices of many cardiologists, general practitioners, paediatricians, and nurses.
Littmann Cardiology III Stethoscopes have the so-called "tuneable technology"; this is tech that allows clinicians to quickly switch from low to high frequency sounds. The technology does not require changing parts though, since all that is require is changing the pressure on the chestpiece.
With a Littmann Cardiology III Stethoscope, you can also count on a double-sided chestpiece. One side contains a small chestpiece for the physical examination of paediatric patients, while the other side contains the chestpiece for adult patients. Therefore, the Littmann Cardiology III Stethoscope is a versatile choice for a variety of clinicians today.
Littmann Cardiology IV Stethoscopes
When you want a combination of outstanding acoustics and versatility, the Littmann Cardiology IV Stethoscope could certainly be an option. The Littmann Cardiology IV Stethoscope is equipped with the tuneable technology system we mentioned earlier, which once again allows you to distinguish between low and high frequency sounds.
To ensure optimal acoustics for this stethoscope, Littmann has designed the Cardiology IV Stethoscope with a dual-lumen tubing. The dual-lumen tubing provides two different sound paths in one tube; this eliminates some of the rubbing noises that can be experienced with stethoscopes that have traditional double tubes.
The headset of the Littmann Cardiology IV Stethoscope is also designed for optimal comfort, since the headset can be adjusted to fit the head of each clinician perfectly. The tubing of the stethoscope is made from next-generation tubing; this means that the tubing is free of latex or phthalate plasticizers.
Since the Littmann Cardiology IV Stethoscope is specifically designed for optimal acoustic performance, and comes with a series of comfort-related benefits, the Littmann Cardiology IV Stethoscope is undoubtedly a good choice for most Australian clinicians.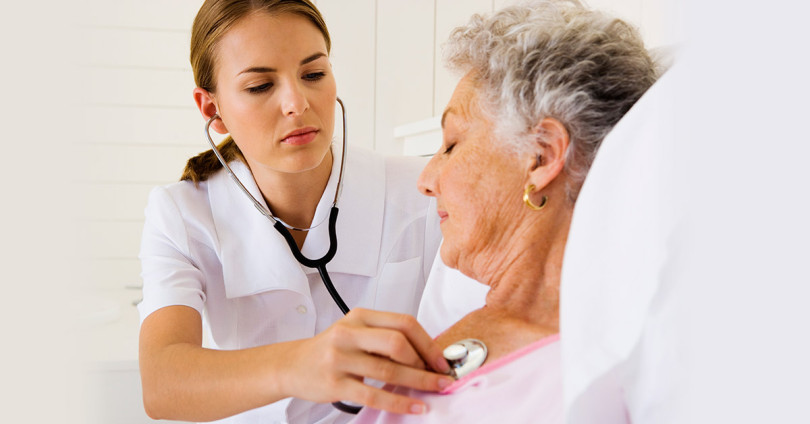 Littmann Master Cardiology Stethoscopes
Australian clinicians could also benefit from the Littmann Master Cardiology Stethoscope, one of the advanced stethoscopes from the 3M Littmann range. As a top of the line stethoscope, the Littmann Master Cardiology Stethoscope provides optimal acoustics, superior comfort, and premium durability.
The Littmann Master Cardiology Stethoscope has a chestpiece made from a solid stainless-steel material; this ensures optimal durability, even when the stethoscope is used regularly over a prolonged period. The chestpiece is also handcrafted, which certainly indicates the chestpiece lasts longer than most mass-produced chestpieces.
With the Littmann Master Cardiology Stethoscope, clinicians also receive a special procedure adapter. This special procedure adapter is used for patients where diagnosis may be more complicated; this includes paediatric patients, neonatal patients, or patients where auscultation is difficult to reach.
Clinicians who choose the Littmann Master Cardiology Stethoscope can count on the functional double-lumen tubing the Littmann brand is revered for. As mentioned briefly with the other Littmann stethoscopes, the double-lumen tubing provides superior sound transmission as well as sound insulation and the elimination of rubbing noise.
Finally, the Littmann Master Cardiology Stethoscope is available in various colours; this enables clinicians to choose a colour that stands out from the colour of most stethoscopes at their working place.
Choosing the Best Littmann Stethoscope
Since each of the Littmann stethoscopes provides excellent acoustics and a ton of extra features, choosing the best Littmann stethoscope can appear complicated for clinicians. Fortunately, medical professionals can count on a comprehensible overview of our Littmann stethoscopes on the website.
On the Mentone Educational website, medical professionals can find each of our Littmann stethoscopes with a detailed product description. Each of our stethoscopes is listed with its benefits and extra features, but also reviews from other medical professionals, which may prove useful when you are trying to decide.
Medical professionals can count on the advice of the Mentone Educational team too. Clinicians can visit our showroom, during which they can get familiar with our range of Littmann stethoscopes in person and speak to one of our representatives about their options. Our representatives can provide clinicians with a demonstration of the stethoscopes, as well as additional information when required.
Do not have the time to check out our Littmann stethoscopes in person? You can also contact our team of representatives via telephone, email, or live chat. So, if you have a question about our Littmann stethoscopes, be sure to contact the Mentone Educational team today.