How to Choose Your Perfect Stethoscope? Find Out Everything About Stethoscope Choices
Author: Nicole Adler Date Posted:9 March 2018


There are many things to consider when you are about to purchase a new stethoscope. You must look at durability and reliability, but also at personalisation such as finishes and tube colours. Want to learn more about these aspects of choosing your stethoscope? Check out our information below to choose the perfect stethoscope for your needs.
How to Choose the Best Stethoscope for You?
Before you look at stethoscope personalisation, you must consider the specifications of your stethoscope carefully. One of the best ways to determine the durability and reliability of a stethoscope is by testing it in person. Fortunately, this is possible at the Mentone Educational showroom.
The first thing to do during your evaluation is holding your stethoscope by the headset and let it hang vertically. Evaluate the tubing for any bends that could make its use a little more difficult. Bends can also be an indication that the ear tubes will pull on the ear tips during an examination, so this is certainly something you want to avoid.
Another thing that is important is the durability of your chestpiece. Ensure that the chestpiece is made from a high-density material and a quality finish; this ensures better sound transmission, but also greater reliability.
Of course, another way to determine the quality of a stethoscope is giving it a listening test. You can request a listening test for the stethoscope you are interested in at the Mentone Educational showroom, who will be more than happy to provide a detailed demonstration.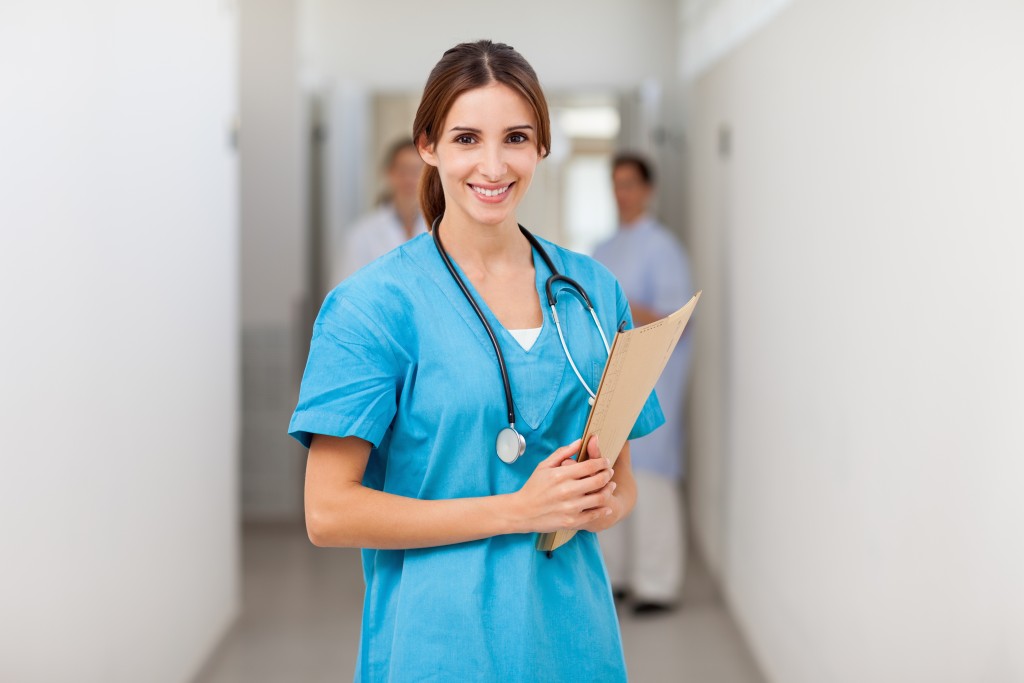 What Type of Stethoscope Should You Choose?
There are currently two main types of stethoscope commonly used in medical environments, more specifically the mechanical stethoscope and the electronic stethoscope. Most medical professionals will choose mechanical, since this provides all the essential functionalities clinicians need on the job.
Of course, there is a percentage of medical professionals that could benefit more from the advanced features of the electronic stethoscope. With an electronic stethoscope, you can amplify any sound transmission, record sound tracks, and even listen remotely. Therefore, electronic stethoscopes are a popular choice amongst cardiologists, anaesthetists, and other specialists.
What Are the Best Stethoscope Brands to Choose from?
When you take a closer look at stethoscope brands available today, you will notice that there are hundreds to choose from. However, it is important to realise that not all stethoscope brands create stethoscopes of impeccable quality.
Mentone Educational provides the finest stethoscopes to Australian medical professionals, so we limit our catalogue to the three best stethoscope brands today. Stethoscope brands that can be found in our collection include 3M Littmann, American Diagnostics, and Liberty Health.
Since Littmann, American Diagnostics, and Liberty Health provide advanced stethoscopes with countless benefits, brand choice is often a personal preference. If you are buying a stethoscope for the first time, it can be a good idea to come to the Mentone Educational showroom to test each brand. Based on your tests, you can determine which brand feels best to you.
What Stethoscope Tubing Colours Can You Choose from?
As you can imagine, stethoscopes are available in many different colours nowadays. However, colours are usually unique to a brand. For example, Littmann releases a certain model of stethoscope in their unique colours, while the American Diagnostics Corporation has their own set of colours.
Once you selected the brand of stethoscope you are going to use, you can look at the tubing colours available. If you choose a Littmann Cardiology IV, you can choose from colours such as black, burgundy, Caribbean blue, green, hunter green, navy blue, plum, raspberry and rose pink. Of course, a different Littmann stethoscope might provide you with other colours.
What Chestpiece Finish Colours Can You Choose from?
Many clinicians see the chestpiece finish colour as a personalisation, but it can be more important than first thought! Hand-polished chestpiece finishes provide clinicians with crisper sound, while machined finishes can add more durability. So, when you choose a finish, do not look at colour alone, also look if it has been machine finished or hand-polished.
Chestpiece colours and finishes are quite diverse though. Common finishes you will find for stethoscopes include copper, brass, gold, black, smoke, and rainbow. Of course, other options are available too, so you are certainly not limited to these choices.
Where Can I Go with Questions About My Stethoscope Choice?
Despite our useful guide, it is not uncommon for clinicians to have some additional questions about their stethoscope choice. If you find yourself with additional questions, or if you have difficulty choosing a new stethoscope, do not hesitate to contact our team for some additional information. You can contact us by telephone, but also via email or live chat. Simply choose your preferred contact method and we will assist you immediately.