Buyers Guide for Stethoscopes for Educators
Author: Nicole Adler Date Posted:8 January 2018


Educators working in healthcare are sometimes uncertain regarding the right stethoscope for student practice. Some teaching stethoscopes provide the opportunity for the instructor and student to evaluate sounds simultaneously, often using a double set of earpieces for auscultation. Electronic stethoscopes are a newer alternative that utilise digital recording and the ability to replay sounds for increasing familiarity with difficult to detect signals.
Stethoscopes for educators should naturally provide consistently reproducible sound characteristics, while also remaining student-friendly. Attuning one's ears to both low-frequency and high-frequency sounds takes practice and patience, but when using a suitable stethoscope, the results are worth it. The Teaching Stethoscope available at Mentone Educational is perfect for classroom settings, and priced right for every educator and student to hone their auscultation skills.
Best Teaching Stethoscopes
Teaching stethoscopes don't necessarily come with all the bells and whistles of their more complex counterparts, but are ideal for easy transmission of required information from educator to student. Features of Mentone Educational teaching stethoscopes for demonstration and student use include:
Dual heads for use in educational and clinical conditions
Two binaural pathways, a Y-connector with extension tube and two Y-tubing pieces
Comfortable length for two-person use
Latex-free manufacture for healthy stethoscope practice
Teaching stethoscopes for educators are great in the classroom, and also allow students and interns to learn on the job.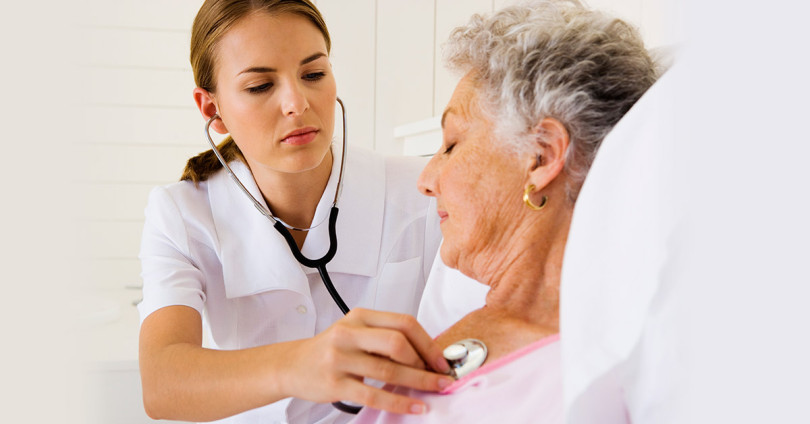 Best Training Stethoscopes
It's important for students to appreciate both functional and assessment potential of stethoscopes. Simultaneous listening is the best way to practice and ultimately develop self-reliant expertise for the benefit of patients. The best training stethoscopes incorporate longer tubing for additional comfort and flexibility when working in difficult to access spaces. Training stethoscopes used by educators are useful for trainee doctors, nurses and vets. Medical training isn't always in hospital environments, as accidents, emergencies and call-outs can take place anywhere, with training dovetailed to suit a range of scenarios.
The best stethoscopes for educators are designed with appropriately angled eartips aligned for comfortable insertion into ear canals of both teacher and student. These stethoscopes are manufactured with ergonomic precision for comfort, best possible acoustic seal, and maximum reduction of ambient noise. When this is achieved there is far superior acoustic transfer and greater capacity to assess high and low frequency sounds correctly. In other words, the qualities that are important for medical professionals are equally important during stethoscope training.
Littmann Training Stethoscopes
The best Littmann training stethoscopes have a dual head chestpiece for accurate acoustic sensitivity when diagnosing sounds emanating from the heart, lungs, bowels and other body organs. High quality professional Littmann stethoscopes are commonly constructed with a pressure-sensitive diaphragm that doesn't require removal and replacement during auscultation of various sounds. Models such as the Master Cardiology Stethoscope, Cardiology IV Stethoscope and Classic III Stethoscope are all worth aspiring for once training is complete and you are ready to purchase your own preferred model.
How to Learn to Listen?
As in any field involving ear training, such as sound engineering and music mastering, acoustic sensitivity is developed over time. By repeated practice under the guidance of an expert educator, student doctors, nurses, and other allied health staff will develop the ability to discern minute differences in the softest of sounds. The results achieved will only be as good as the equipment used, so Mentone Educational supports the best medical practice and learning tools and equipment recommended by the professionals.
Stethoscopes have been in vogue for hundreds of years and development is unceasing, providing educators and students with opportunities previously unobtainable. Mentone Educational is at the forefront of change, encouraging cutting edge science and state of the art technology that supports the next generation of Australian medical practitioners.