Buyers Guide for Electronic Stethoscopes
Author: Nicole Adler Date Posted:15 November 2017


Almost every aspect of medical practice has been enhanced by technology, and stethoscope versatility is no exception. The uptake of electronic stethoscopes by doctors is increasing, although resistance to change is understandable, as traditional stethoscope styles have also benefitted greatly from advanced features. However, electronic stethoscope performance is enhanced in a number of ways, including self-amplification, greater sensitivity to a wide range of sounds and frequencies, plus reliable battery life that lasts for days of continuous use. Electronic stethoscopes are here to stay, and for those with a little extra money to spend, they are worth serious consideration.
What is an electronic stethoscope?
Electronic stethoscopes transmit audio signals in real-time to a software application. The software incorporates algorithms that provide interpretation of sounds that can be saved as files for assessment and diagnostic purposes. Electronic stethoscopes incorporate many useful features; none more so than the ability to amplify sounds for greater clarity and accurate assessment. For those used to acoustic stethoscopes, there are some features that require adaptation, including an 'electronic' quality of sound and the need to adjust stethoscope settings according to usage. Once the techniques are mastered, superior auscultation of sound is guaranteed.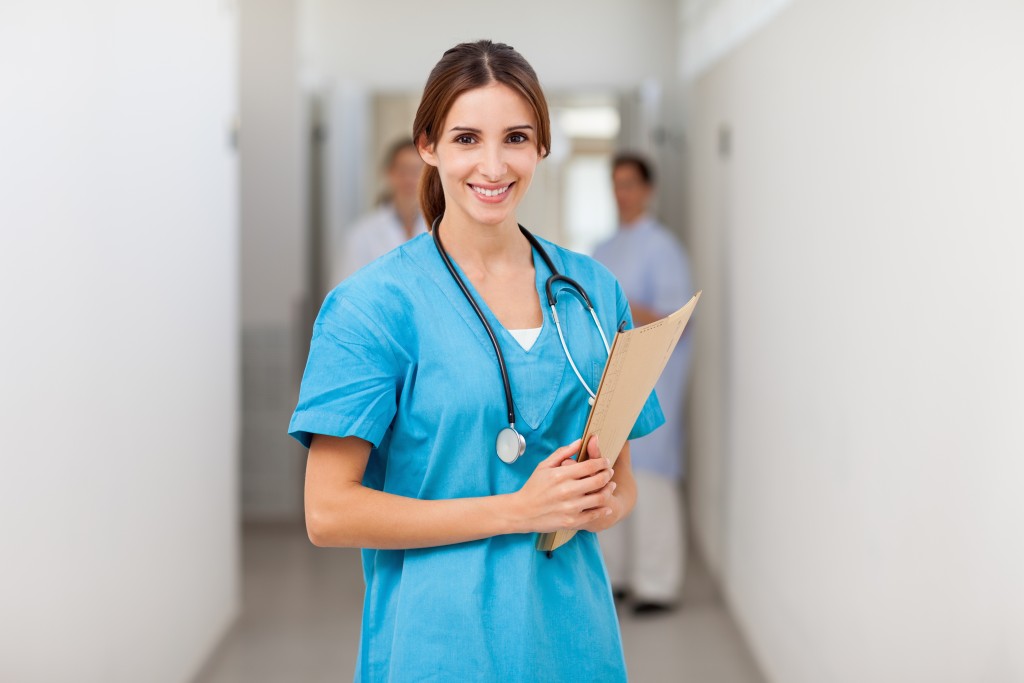 What are 3M Littmann electronic stethoscopes?
Doctors, nurses and students requiring an enhanced auscultation experience are greatly assisted by using 3M Littmann electronic stethoscopes. With these stethoscopes, even difficult to detect sounds such as S3 gallops, abnormal lung sounds and aortic murmurs can be clearly heard, recorded and stored on file for assessment. There are several features that make electronic stethoscopes the superior choice, including:
Up to 24X sound amplification: One of the greatest obstacles in accurate stethoscope assessments is hearing and interpretation of faint sounds. By amplifying sounds, it's often far easier to assess faint heart, lung and other body sounds. This is particularly useful for obese patients and in situations when clothing or bandaging restricts stethoscope performance.
Noise reduction technology: A 3M Littmann electronic stethoscope cancels out approximately 85% of unwanted background noise that may otherwise interfere with auscultation. Noise reduction technology doesn't interfere with auscultation of critical body sounds targeted by the electronic stethoscope.
Sound sensing technology: This technologically advanced feature provides a sound experience equitable with the best high-end cardiology stethoscopes.
Additional 3M Littman electronic stethoscope features include frictional noise reduction technology located in the chestpiece to reduce handling noises, along with a host of famous Littmann innovations including acoustic seal eartips, ergonomic design features and non-perishable materials that ensure long-term stethoscope satisfaction.
Littmann electronic stethoscope reviews
The 3M Littmann electronic stethoscope experience is appreciated by medical practitioners, associated healthcare professionals and students the world over. Here are a few snippets from real reviews.
"Worked great! I could even hear breath sounds in flight in a helicopter with it."
"As a remote area nurse, I wanted a good stethoscope…this scope fills my needs. The digital receiver actually filters out white noise."
"I bought this scope five years ago and had my PR department purchase three more this year. Loud, clear and high performance."
"The ability to transfer lung and heart sounds to a computer and review them provides opportunities for multiple listens by different clinicians."
"The ability to store a patient's data in response to exercise, to bronchodilators, to beta blockers, to beta agonists is a boon for boutique MDs that have time to do their job without compromise by limiting the number of patients."
What is the best electronic stethoscope?
Personalising medical equipment is easier than ever thanks to the partnership between 3M Littmann and Mentone Educational. The stethoscope range covers every application for adult and paediatric use, with electronic stethoscopes an increasingly attractive alternative to acoustic models. 3M Littmann electronic stethoscope advantages include:
High-definition LCD interface that communicates with the user by displaying sound level, mode of operation (diaphragm, bell or extended frequency), battery life, patient heart rate updates, and backlight for use in dark environments
Dedicated fingertip control to adjust volume, mode, illumination and power on/off
Durable metal chestpiece performance tested to withstand accidental drops and impact against hard surfaces
Auto-on feature allowing the stethoscope to revert to energy-saving 'sleep mode' between auscultations
Lightweight construction for comfortable wearing even during extended use
Littmann Stethoscopes have been at the forefront of stethoscope evolution for decades, and the 3M Littmann electronic stethoscopes take their deserved place at the top of stethoscope desirability. Mentone Educational are Australia's premier supplier of medical devices and learning equipment, and are proud to offer the full range of Littmann products for use by doctors, nurses, associated healthcare professionals and students.