The Benefits of Purchasing a High-End Stethoscope
Author: Nicole Adler Date Posted:14 March 2018


While not every clinician chooses a high-end stethoscope, there are certainly countless benefits to be had by choosing such a stethoscope. Below, clinicians can find a brief overview of all the high-end stethoscope benefits, but also some of the features you can expect by obtaining such a stethoscope!
3 Reasons Why You Should Buy a High-End Stethoscope?
There are many reasons why you should choose a high-end stethoscope for your practice, but these are the main ones. Read through the reasons below and determine if it is time for you to make the upgrade.
1. Added Durability
While most stethoscopes provide excellent durability, a manufacturer of high-end stethoscopes can use better and more durable materials because of the increased retail price. So, if you have struggled with durability in the past, a high-end stethoscope may be worth investing in.
2. Added Features
Most high-end stethoscopes come with an endless number of added features. While these features may not be the first thing you look for in a stethoscope, they could make diagnosis and everyday use a lot easier.
3. Impeccable Acoustics
Normal stethoscopes come with great acoustics, but when you compare them with the acoustics of a high-end stethoscope, you will find that there is quite the difference. High-end stethoscopes are therefore favoured by many specialists, who often require acoustics far beyond what the normal stethoscope can deliver.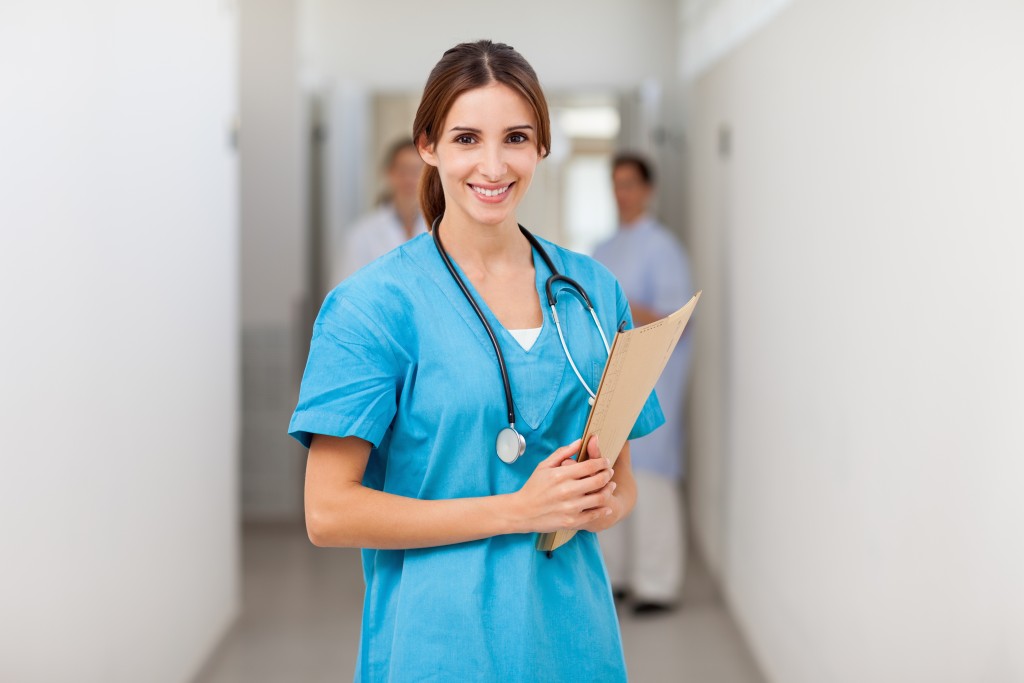 What Are the Features of High-End Stethoscopes?
Features of high-end stethoscopes can vary on the brand you purchase. To provide you with a good example of the features you can expect with a high-end stethoscope, we have selected one of the high-end stethoscopes in our range, the 3M Littmann Electronic Stethoscope.
With the 3M Littmann Electronic Stethoscope, you can get a bunch of features you cannot get with a mechanical stethoscope. Firstly, clinicians can record patient sound tracks during examinations, which they can replay later if required. They can also listen remotely through the Littmann TeleSteth System, which could prove useful for difficult diagnoses where the input of another specialist is required.
The 3M Littmann Electronic Stethoscope also provides a lot of benefits where acoustics are concerned. Firstly, the stethoscope can amplify sound up to twenty-four times. The unique electronic design of the stethoscope can also reduce up to eighty-five percent of ambient noise. So, even where acoustics are concerned, the 3M Littmann Electronic Stethoscope is an outstanding choice.
What Should You Consider When Choosing a High-End Stethoscope?
Even though a high-end stethoscope comes with a bunch of features, it is always a good idea to consider the features that are most important to you before you decide. For example, do you value added durability most for your high-end stethoscope? Or are you looking for the most impeccable acoustics? Based on your answer, you can filter your results down and possibly save some money on a high-end stethoscope.
Of course, you are not obligated to filter down the results, especially if you are willing to make a serious investment in a high-end stethoscope. Instead of choosing added features, you can simply choose one that provides them all! Of course, this stethoscope option will be more expensive than others.
Why Is It Worth Paying More for a High-End Stethoscope?
As mentioned earlier, clinicians are not obligated to own a high-end stethoscope. However, high-end stethoscopes come with countless benefits that could improve diagnosis and provide other benefits for the clinician in question.
When you invest in a high-end stethoscope, you do not only invest in convenience and added durability, you possibly invest in better acoustics that could make the difference in a difficult diagnosis. If these are enough reasons to look at high-end stethoscopes, be sure to look at the available stethoscopes at Mentone Educational.
What High-End Stethoscopes Can You Purchase at Mentone Educational?
Mentone Educational provides a lovely selection of high-end stethoscopes. Of course, we do not offer just any brand of high-end stethoscope, because Mentone Educational only chooses the finest stethoscopes for its collection.
At Mentone Educational, clinicians can find the three main brands of stethoscopes. These brands are selected for a good reason, since each of these brands is known for their reliability and durable stethoscope models.
When you shop for your high-end stethoscope at Mentone Educational, you can choose a model from Littmann, the American Diagnostics Corporation, and Liberty Health. Each of these brands has so many advantages, so clinicians should check out each of these brands to determine the best choice for their practice or clinic.
Do you have a question about the high-end stethoscopes available at Mentone Educational? Or do you need advice on the purchase of a new high-end stethoscope? For more information or assistance during the purchase of a high-end stethoscope, please contact the experts at Mentone Educational via email, telephone, or live chat.