Match a Stethoscope with the Right Professional! Discover Our Recommendations Online!
Author: Nicole Adler Date Posted:9 March 2018


Finding the right stethoscope for a medical professional is extremely important because the right stethoscope could make a difference for the diagnosis of patients! Today, we have created an overview of recommended stethoscopes for various medical professionals. So, when in doubt about your stethoscope choice, be sure to check out our suggestions below.
What Are the Best Stethoscopes for Medical Professionals?
Medical professionals such as general practitioners and nurses usually have free reign when it comes to the selection of their stethoscope, since most classic options provide them with the acoustics required! Of course, there can be a difference between brands, so make sure you choose a premium brand to ensure top quality for your profession.
One of the brands we recommend for all medical professionals is undoubtedly Littmann. This brand provides a large range of classic, cardiology, and electronic stethoscopes, so medical professionals can certainly find something to suit their specific needs.
Which Stethoscope Is Best for Medical Students?
Most medical students will be on a tight budget during their studies, so spending a large amount of money on a stethoscope is usually out of the question. However, this does not mean that there are not any decent stethoscopes for an affordable price!
One of our top recommendations for medical students is also a popular choice amongst general practitioners and nurses, more specifically the 3M Littmann Classic III Stethoscope. This stethoscope from the Littmann brand provides top acoustics, but also superior comfort. It is also one of the more affordable stethoscopes, which does not compensate on quality or durability!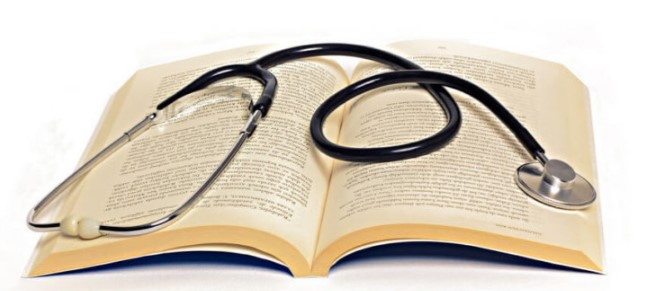 What Is the Best Stethoscope for Professionals with Hearing Difficulties?
Some medical professionals may struggle with hearing difficulties, in which case we recommend a stethoscope from our electronic range. One prime example of such a stethoscope is the Littmann Electronic Stethoscope.
The Littmann Electronic Stethoscope enables the clinician to amplify sounds up to twenty-four times, while the unique design and trademarked parts reduce up to 85% of ambient noise. So, even for medical professionals who work in busy hospital environments, as well as those with hearing difficulties, could undoubtedly benefit from the Littmann Electronic Stethoscope.
Of course, medical professionals that invest in a Littmann Electronic Stethoscope can enjoy a few extra perks too. Firstly, medical professionals can save thirty-second sound tracks (up to twelve). It is also possible to transmit sound via Bluetooth technology, which is compatible with most devices thanks to the accompanying Bluetooth Adapter. Finally, medical professionals can also listen remotely via the unique 3M Littmann TeleSteth System.
The 3M Littmann TeleSteth System is available separately at Mentone Educational. If you believe you could benefit from adding this system to your clinic or practice, be sure to inform about the TeleSeth System with one of our sales representatives.
What Are the Best Stethoscopes for Paediatric Professionals?
Some medical professions require a dedicated stethoscope, and this is certainly the case for paediatricians and paediatric nurses. Normal stethoscopes cannot provide full functionality for these professionals, since the surface of the chestpiece is too large to provide adequate contact.
At Mentone Educational, paediatricians and paediatric nurses can find many dedicated stethoscopes for paediatrics. One example of such a stethoscope is the 3M Littmann Classic II Paediatric Stethoscope.
The 3M Littmann Classic II Paediatric Stethoscope is available in various colours and finishes at Mentone Educational. Of course, the main reason why medical professionals will look at this stethoscope is its amazing features. Fortunately, there are many such features to discover with the 3M Littmann Classic II Paediatric Stethoscope.
Our 3M Littmann Classic II Paediatric Stethoscope comes with a dual-sided chestpiece; this dual-sided chestpiece comes with a diaphragm measuring 3.3 centimetres. As you know already, the smaller size of the chestpiece ensures good contact during a physical examination. Good contact enables the clinician to ascertain everything they must hear.
In addition to the diaphragm on the chestpiece, the 3M Littmann Classic II Paediatric Stethoscope also contains an open bell on the reverse side. The open bell also has a non-chill rim; this ensures that the open bell also feels comfortable for the young patient.
Finally, the 3M Littmann Classic II Paediatric Stethoscope also comes with the typical soft-sealing ear tips. The soft-sealing ear tips provides more comfort, but also eliminates some of the ambient noise that can be experienced in certain medical environments.
Where Can I Find More Stethoscopes Suitable for Various Medical Professionals at Mentone Educational?
We already recommended some outstanding stethoscopes for various medical professionals, but there are many others that could be suitable for the profession you have in mind. Medical professionals can also contact our team if they require any additional information. Clinicians can contact us via email, telephone, or chat, but they can also stop by at the Mentone Educational showroom.