Buyer's Guide for Stethoscopes for Nurses
Author: Nicole Adler Date Posted:19 January 2018


Nurses require a sturdy, functional, and versatile stethoscope for their profession. There are many stethoscopes at Mentone Educational that meet that description; this includes our range of Littmann stethoscopes. To learn more about the Littmann stethoscopes, and other nurse equipment available at Mentone Educational, please read the information below.
Littmann Stethoscopes
Littmann stethoscopes are considered as some of the most reliable in the world. They are often the preferred choice of doctors and nurses, so nurses who are looking for a durable and versatile stethoscope should certainly consider a Littmann stethoscope.
At Mentone Educational, nurses can find Littmann stethoscopes that could be suitable for a nurse; this includes the Littmann Classic III Stethoscope, the Littmann Select, and the Littmann Classic II.
Naturally, each Littmann stethoscope has some special features that should be considered by nurses. The features most useful to you will depend heavily on your workplace; for example, a cardiology stethoscope is best for nurses working on a cardiology unit. However, if a nurse works in paediatrics, then a Littmann paediatrics stethoscope may be the advised choice.
To see all the features of a specific Littmann stethoscope, please select the stethoscope you are interested in on our website to view the specifics.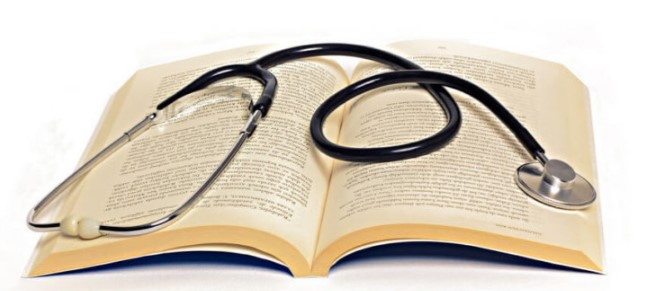 Littmann Master Cardiology
For nurses who are interested in top-of-the-line Littmann stethoscopes should certainly consider the advanced Littmann Master Cardiology. The 3M Littmann Master Cardiology is packed with useful features, but also provides a lot of versatility.
The Littmann Master Cardiology provides the highest acoustics quality compared to all mechanical Littmann stethoscopes, a feature that certainly proves useful for nurses working in a cardiology department. Of course, the Littmann Master Cardiology Stethoscope is also a good choice for other medical environments.
Our Littmann Master Cardiology Stethoscope comes with dual-lumen tubing too. Dual-lumen tubing is a system that combines two different sound pathways in one tube; this eliminates rubbing noises and creates optimal sound transmission as well.
The Littmann Master Cardiology Stethoscope also has a special feature called the special procedure adapter; this adapter is used for paediatric and neonatal patients. This once again provides outstanding versatility for nurses working in both adult and paediatric units. It is also an exquisite choice for general practitioners and cardiologists.
Finally, the Littmann Master Cardiology Stethoscope also has and adjustable headset; this guarantees the perfect fit for each nurse who uses the stethoscope. The headset also has some aligned ear tubes, which align with the ear canals of the nurse.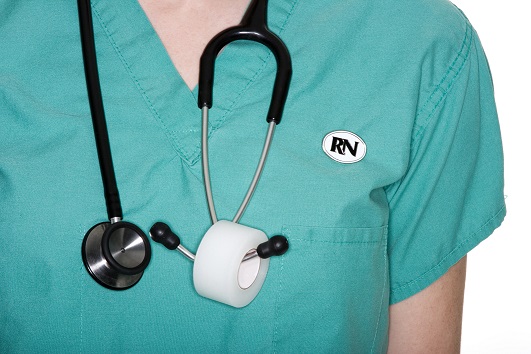 Nurse Equipment
In addition to nurse stethoscopes, nurses can also count on Mentone Educational for nurse equipment. Our range contains various supplies that may prove useful to nurses; this includes nurses working in a doctor surgery as well as the hospital. We also provide training materials that may prove useful to trainee nurses.
One of the useful nurse's kits available at Mentone Educational is the Intermediate Nurses Kit. The Intermediate Nurses Kit contains items that are commonly used by nurses; this includes a stethoscope, sphygmomanometer, nurse's watch, penlight, torch, digital thermometer, surgical scissors, artery forceps, and a retractable ID holder.
Since the supplies in the Intermediate Nurses Kit are often used during training too, the kit may prove useful for students. There is also a dedicated kit for beginners at Mentone Educational, so be sure to consider these too when looking for nurse equipment.
Leading Nurse Supplier
Mentone Educational is one of Australia's leading suppliers of equipment for nurses; this includes stethoscopes, but also other equipment such as sphygmomanometers, thermometers, blood pressure meters, utility pouches, and much more.
Our team provides nurses with high-quality equipment for an affordable price. Mentone Educational only provides the finest brands for nursing equipment; this includes Littmann, the American Diagnostics Corporation, Liberty Health, and many others.
Nurses can acquire stethoscopes and additional nursing equipment from our online catalogue. The supplies will then be delivered to the doorstep of the customer after placing the order. Of course, nurses can also acquire their supplies in person, since they have access to the Mentone Educational showroom.
The Mentone Educational showroom contains all the nurse's equipment discussed here today, so nurses are more than welcome to visit our showroom and evaluate the equipment in person.
During a visit to our showroom, nurses can also ask our customer representatives for some assistance. Our Mentone Educational team can provide you with demonstrations of the nursing equipment, but also advise you on the equipment you are looking to acquire.
Do you have any questions about the stethoscopes for nurses at Mentone Educational? Or could you use some advice on nurse equipment available at Mentone Educational, but have no time to stop by at our showroom? For more information about any of our products, or some individual advice, please do not hesitate to contact the Mentone Educational team via telephone, email, or chat.