Buyers Guide for Nurses Stethoscopes
Author: Nicole Adler Date Posted:15 November 2017


The role of nurses has expanded dramatically during recent decades. Many patient assessment procedures formerly carried out solely by doctors are now performed by nurses, providing greater flexibility within medical centre and hospital environments. Nurses are commonly the first point of professional contact for patients, and an accurate assessment is essential for providing the appropriate treatment pathway. Successfully shouldering this responsibility is reliant on thorough training, keen auscultation skills and best quality medical devices.
By becoming familiar with quality stethoscope performance from commencement of training, nurses are able to accurately assess heart and lung sounds along with subtle abnormalities that require further investigation. Nurses work in fast paced patient-focussed environments, so quality, durability and comfort are all needed. Purchasing choices are determined by medical needs along with personal preferences for style, fit, weight, colour and other considerations that result in best possible patient outcomes.
What is the best stethoscopes for nurses?
A stethoscope is an incredibly versatile medical assessment device, while nurses are amazingly versatile medical assistants. However, the variety of stethoscope styles is vast, as are the functions and duties encountered in nursing, so choosing a stethoscope that meets both patient needs and nurse preferences is important. There are a lot of factors to consider before purchasing a stethoscope, including:
The right weight and balance suitable to be carried all day and worn for extended periods of time
Convenient folding and carrying in a lab coat without wearing holes in the pockets or uncomfortably uncoiling
Stethoscope manufacture that doesn't include rubber latex or phthalate plasticisers that affect people with sensitive skin
Colour options that satisfy personal taste and provide a sense of belonging in various medical and hospital environments
Versatility for accurately assessing both adult and paediatric patients without compromising performance or comfort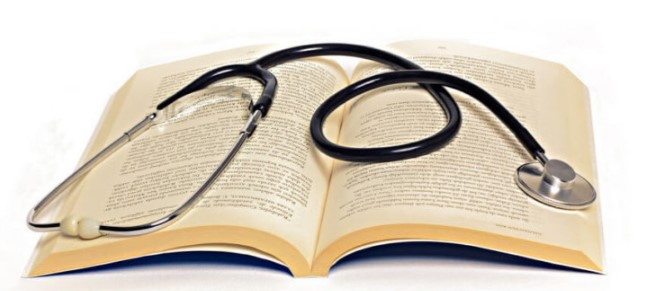 What are some examples of good stethoscopes for nurses?
When choosing the right stethoscope, it's worth investigating the products of long-established, reputable stethoscope manufacturers such as Littmann, American Diagnostics Corporation, and Liberty Healthcare. Here are a few standout performers from the Littmann range of stethoscopes suitable for nurses.
Littmann Master Classic II Stethoscope: This model is great for experienced nurses and those wanting to develop superior auscultation skills. Littmann Master Classic II Stethoscopes are used in wide-ranging physical assessments requiring lightweight manoeuvrability. The single-sided chestpiece with tuneable diaphragm provides convenient transference from low-frequency to high-frequency sounds, while dual-lumen tubing eliminates rubbing noises that can interfere with accuracy.
Littmann Classic III Stethoscope: This device is also suitable for experienced nurses and those in training. the Littmann Classic III Stethoscope is equipped with a two-sided chestpiece with tuneable diaphragms on both adult and paediatric sides. It's ideal for all types of assessments and the paediatric side can be converted to a traditional open bell. Latex-free tubing is safe on sensitive skin and incredibly resistant to skin oils, alcohol and other chemicals.
Littmann Classic II Paediatric Stethoscope: Nurses are ideally equipped to perform paediatric assessments with a Littmann Classic II Paediatric Stethoscope with dual-sided chestpiece and floating diaphragm for great acoustic quality. Features include a non-chill rim and diaphragm for greater patient comfort, ergonomic design qualities, latex-free tubing and adaptation for listening to high and low-frequency sounds.
What is the best cardiology stethoscope for nurses?
There are a lot of stethoscope innovations worth exploring, and for those with a few extra dollars to spare, electronic stethoscopes are hard to beat. Littmann Cardiology IV Stethoscopes are highly regarded by nurses preferring an acoustic stethoscope experience. Littmann Cardiology IV Stethoscopes are incredibly high performers used in emergencies, trauma, renal failure, and for assessing the faintest of heart signals.
The Littmann Cardiology IV Stethoscope includes double-lumen tubing that eliminates interference and background noise, plus tuneable diaphragms on both the adult and paediatric sides. Durable, flexible and lightweight, with a five-year warranty, Cardiology IV Stethoscopes are a cut above the rest, with assessment capabilities that warrant their deserved reputation.
Do nursing uni students need a stethoscope?
All nursing students will be introduced to stethoscope use and procedures during study and practice. Mentone Educational carries the full range of stethoscope styles for every type of medical practice and hospital environment, ensuring every nurse is equipped with the exact model they need for progressive learning and greater nursing capability upon graduation.