Buyer's Guide for Stethoscopes for a Paramedic
Author: Nicole Adler Date Posted:19 January 2018


Nurses and doctors are recognised as some of the most common people to use a stethoscope. However, paramedics are other medical professionals that might need a stethoscope on the job too.
Today, we have created an overview of useful tips for paramedics who need a stethoscope. Our overview contains more information on the best stethoscopes for paramedics, but also some practical examples of how these stethoscopes are used.
Do Paramedics Use Stethoscopes?
Stethoscopes are certainly used by paramedics, since they must often examine patients who are suffering from a life-threatening problem. Since these problems can be related to the respiratory system as well as the heart, there are numerous applications for stethoscopes for paramedics.
Of course, there are some requirements that stethoscopes for paramedics must meet. The environment paramedics work in is quite different than a regular hospital environment, doctor surgery, or clinic, so the criteria of a paramedic's stethoscope become even more important!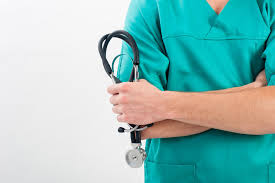 What Are the Best Stethoscopes for Paramedics?
As mentioned briefly already, the best stethoscopes for paramedics will meet certain criteria. Below, we have described these criteria in detail.
Since paramedics often work in noisy environments, it is essential to have a quality stethoscope that can isolate sound easily. Therefore, the sound auscultation and frequency range of the stethoscope will often be the first thing paramedics will look at.
To ensure the best sound transmission and isolation on the job, there are some features you must consider. Some of these features include soft-seal ear tips and a pressure-sensitive diaphragm. Even though you may encounter some alternative features providing similar benefits, soft-seal ear tips and the pressure-sensitive diaphragm are considered among the best at the time of this article.
Paramedics should also consider the quality and the durability of their stethoscope, since a stethoscope is something that is used quite often. Most stethoscopes are made from sturdy materials, but there can be some differences between top brands. So, before you choose a stethoscope as a paramedic, be sure to compare some of the materials used to build the stethoscope.
There are several brands of stethoscopes paramedics could consider; this includes well-known brands such as Littmann, the American Diagnostics Corporation, and Liberty Health. Each of these brands provides stethoscopes with patented parts, so they are worth exploring before making a purchase.
What Is the Best Littmann Stethoscope for Paramedics?
One of the best Littmann stethoscopes for paramedics is the Littmann Classic III Stethoscope. The Littmann Classic III Stethoscope includes all the features we mentioned previously, but also some additional ones that could make examinations more efficient for paramedics.
The Littmann Classic III Stethoscope comes with a dual-sided, dual-diaphragm chestpiece; this means that the stethoscope can be used by paramedics for both adult and paediatric patients. The paediatric side of the chestpiece can also be converted into an open bell; this by replacing it with the single-piece diaphragm that accompanies the stethoscope.
A Littmann Classic III Stethoscope is also made with next-generation tubing; this is a special material used by Littmann to create all their stethoscopes. Next-generation tubing has countless benefits; this includes additional resistance to skin oils, and alcohol. Next-generation tubing is also extremely durable and completely latex-free.
When you choose the Littmann Classic III Stethoscope as a paramedic, you can count on soft-seal ear tips too, which is one of the recommended features for paramedics. The soft-seal ear tips make the stethoscope more comfortable, but also creates an acoustic seal around the ears that allows better sound transmission. So, this is certainly a feature that makes the Littmann Classic III Stethoscope an exquisite choice for paramedics.
Why Does a Paramedic Need a Stethoscope?
As mentioned briefly earlier, there are many tasks a paramedic will need a stethoscope for; this includes examinations such as listening to the lungs, heart, and taking blood pressure.
Even though many paramedics choose to buy their stethoscope online, some paramedics prefer to test their stethoscope first. Want to test a paramedic's stethoscope before you acquire it for your job? Visit the Mentone Educational showroom for a demonstration.
During a visit to the Mentone Educational showroom, you can get more familiar with the range of stethoscopes for paramedics. Our team of representatives can provide you with more information about all the paramedic's stethoscopes, but also give you a demonstration on the operation of the stethoscope you are interested in.
Of course, paramedics can find more supplies for their profession at Mentone Educational. We are Australia's leading supplier of medical equipment, so we are sure a visit to our showroom, or checking out the website, will surely be beneficial to you.
Do you have any questions about a stethoscope, but no time to visit our showroom? For more information about stethoscopes for paramedics, please contact the Mentone Educational team via telephone, email, or chat.