Learn Everything There Is to Know About Your New Stethoscope Purchase!
Author: Nicole Adler Date Posted:14 March 2018


Mentone Educational is Australia's leading supplier of quality stethoscopes, so our experts are the people to speak to about your stethoscope purchase. However, if you are looking for some quick information today, we kindly refer you to our guide below.
Where Can You Purchase a Stethoscope From?
Clinicians will have no problems finding the perfect stethoscope for their profession at Mentone Educational. Our store only stocks the finest brands, who have a proven track record where the reliability and quality of stethoscopes are concerned.
When you shop at Mentone Educational for your new stethoscope, you can choose between brands such as 3M Littmann, Liberty Health, and the American Diagnostics Corporation. Check out our collection today to uncover the finest stethoscopes for your medical practice or clinic.
How Can You Choose the Best Stethoscope Brand to Purchase?
Even though Mentone Educational provides three brands of stethoscopes to choose from, there is still the question of which brand! The brands offered at Mentone Educational each have their own benefits, but usually provide the same type of performance. Therefore, the choice of brand usually comes down to the personal preference of the clinician.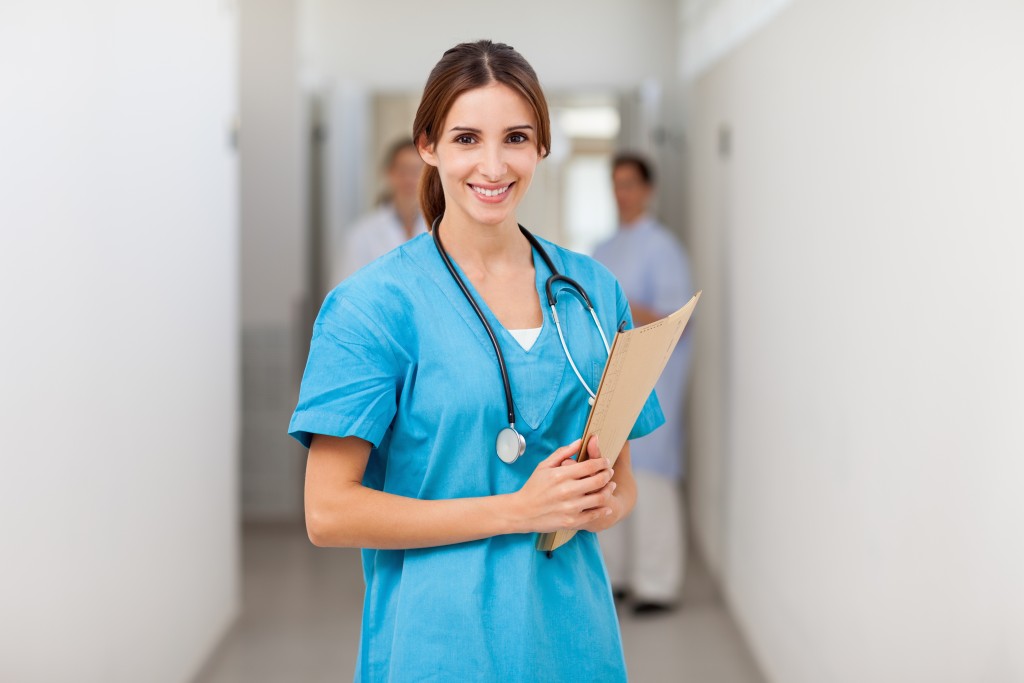 How Can You Decide What Type of Stethoscope to Purchase?
There are different types of stethoscopes available today. To help you choose the best option for your profession, we have created a summary of these stethoscope types below.
Classic Stethoscopes
These types of stethoscopes are commonly used by general practitioners and nurses. They provide excellent functionality with high acoustic sensitivity, making them most suitable for general diagnosis.
Specialist Stethoscopes
The specialist stethoscopes in the Mentone Educational collection are made for clinicians who need higher acoustic performance and cannot detect what they need to detect with a classic stethoscope.
A prime example of a specialist stethoscope is a cardiology stethoscope. A cardiology stethoscope usually comes with more sensitive acoustics and additional features, making it possible for the cardiologist to detect heart murmurs and other more advanced sounds that could point to a serious heart condition.
Other stethoscopes that are considered as specialist stethoscopes include veterinarian stethoscopes, paediatrician stethoscopes, and other similar options. To discover all specialist options, please check the Mentone Educational catalogue.
Electronic Stethoscopes
Many clinicians are making the switch from a mechanical stethoscope to an electronic stethoscope. With an electronic stethoscope, it is possible to amplify sounds, record sound tracks, and even listening remotely!
Naturally, electronic stethoscopes could prove useful for clinicians in most medical professions. They could be useful for cardiologists, who may need to amplify sound during a difficult diagnosis, but also for emergency doctors who need the ambient noise reduction because of a busy hospital environment.
Most electronic stethoscopes are more expensive than the mechanical versions. Of course, when you compare top-of-the-line mechanical stethoscopes with most electronic stethoscope, you will find that the price is not that different.
We must mention that certain electronic stethoscopes also have accompanying equipment. For example, the Littmann Electronic Stethoscope corresponds with a separate TeleSteth System. With this system, it is possible for other clinicians to listen remotely.
Since separate systems could be quite useful in certain medical and hospital environments, it is always a good idea to see which systems correspond with the electronic stethoscope. Not quite sure if there are any additional systems? Be sure to contact Mentone Educational for more information.
Nurse Stethoscopes
At Mentone Educational, medical professionals can also find stethoscopes that are specifically made for nurses. Since some of these stethoscopes are also used by general practitioners, you will find a lot of nurse's stethoscopes that are displayed in the clinician's section too.
Of course, nurses usually do not require the same acoustic response from a stethoscope as a specialist. Therefore, when comparing specialist stethoscopes to the nurse's stethoscope, you will find that stethoscopes for nurses are usually more affordable.
Not quite sure if you need a nurse's stethoscope or not? Contact Mentone Educational for some advice!
What Stethoscope Model Should a Student Purchase?
Since going through medical school can be quite expensive, most students will need a stethoscope that is quite functional but affordable. Therefore, we recommend one of the stethoscopes from the Littmann Classic collection. Stethoscopes from this range are affordable and provide the functionality a normal physician or nurse needs. However, the stethoscope is less suitable for specialists such as cardiologists since it is harder to detect certain heart murmurs with the classic version. If you do require such functionality, you can always upgrade to an option from the Littmann Cardiology collection.
How Can You Purchase Engraving for Your Stethoscope?
Engraving for your stethoscope can be obtained after you have purchased your stethoscope from Mentone Educational. There are several engraving services available for stethoscopes, so if you decide on buying a stethoscope as a gift, be sure to find a suitable engraving service near you.