Buyer's Guide for Respiratory Specialists
Author: Nicole Adler Date Posted:19 January 2018


Like most specialists in the medical field, respiratory specialists will need a stethoscope to match their profession. As a respiratory specialist, you will be performing different tasks with your stethoscope than – for example – a cardiologist. So, a dedicated stethoscope will be required for the best results.
Today, we are providing respiratory specialists with a comprehensive overview of stethoscopes suitable for patients with respiratory illnesses. Learn more by reading the summary below, and determine which stethoscope matches your requirements.
Littmann Stethoscopes
One brand of stethoscopes that should be a serious consideration for respiratory specialists is Littmann. Littmann stethoscopes are known for their outstanding durability, but also for versatility on the job.
There are several types of Littmann stethoscopes available at Mentone Educational, and each of these stethoscopes is designed for a specific medical professional; this may include general practitioners, nurses, specialists, and more.
The Littmann brand uses patented technology and durable source materials to keep their stethoscopes on top of the stethoscope industry. Littmann has been one of the leading stethoscope manufacturers for years, so this stethoscope brand is not going to disappoint for respiratory specialists.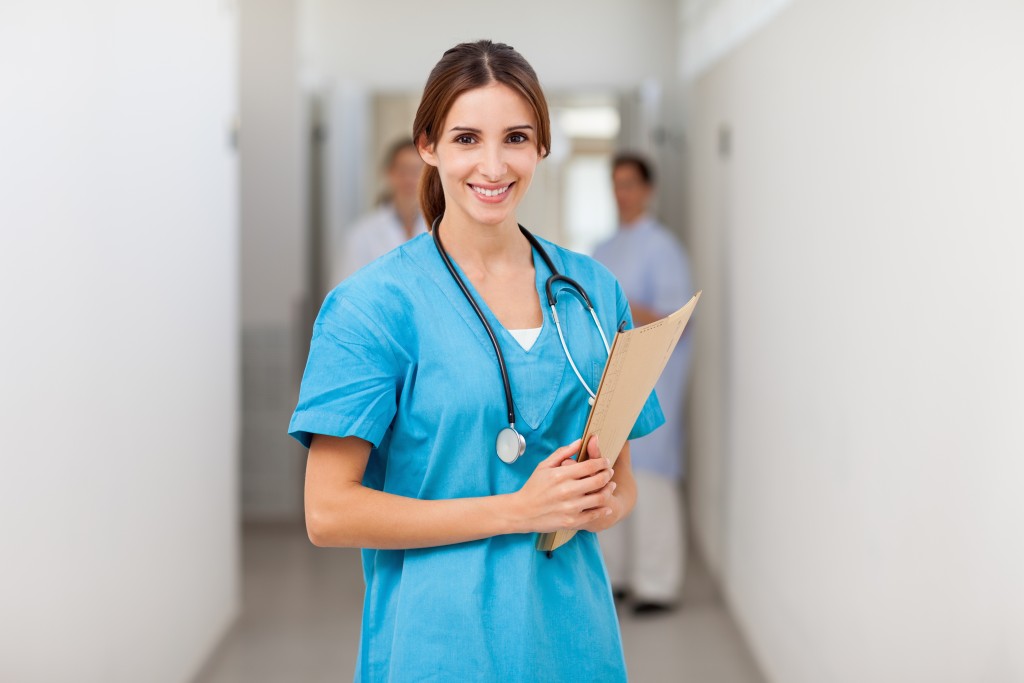 Littmann Cardiology
Even though respiratory specialists will look for stethoscopes that mention "respiratory" specifically in the product name, we must mention that the Littmann cardiology range could prove the perfect fit for respiratory specialists too.
Littmann cardiology stethoscopes come with outstanding acoustics, something that is undoubtedly necessary for respiratory specialists too. The outstanding acoustics are provided by the unique design of this stethoscope, but also by the materials that have been used by the manufacturer.
The Littmann cardiology stethoscope works with 3M's tuneable technology; this unique type of technology lets you switch easily between low and high frequency sounds. No part replacement is required for this, since all that is acquired is a change of the pressure.
Littmann cardiology stethoscopes come with more than outstanding acoustics though, because this type of stethoscope also comes with next-generation tubing, soft-seal ear tips, and other features that make operation of this stethoscope comfortable and convenient.
Next-generation tubing is a material that is quite unique to the Littmann brand. The material does not contain any latex and is more resistant against skin oils and alcohol. Therefore, the material does not only protect medical professionals and patients against allergic reactions, but also provides additional durability for this stethoscope.
Best Stethoscopes for Respiratory Therapists
As mentioned in this article already, there are some features that are more important for respiratory therapists than other medical professionals. To ensure you get the best stethoscope for your needs, you must ensure the stethoscope meets these criteria.
One of the criteria that is essential for a respiratory specialist is good acoustics, since the detection of respiratory illnesses and problems requires it. Fortunately, most stethoscopes come with excellent acoustics, which means most stethoscopes will meet the criteria of respiratory specialists. Still, certain stethoscopes have better acoustics than others, so it is always a good idea to compare the specs of the most popular options.
Another requirement your stethoscope must meet is durability, especially for the tubing material. Stethoscopes are flexed regularly, so they must withstand this flexing without problems. Some brands will test their stethoscopes on flexing and will state how many times their stethoscope can be reliably flexed. For a brand such as Littmann, flexing capability is determined at a million times.
Finally, respiratory specialists want a stethoscope that does not weigh too much either. Since the stethoscope is one of the main tools used by respiratory specialists, it is not uncommon for them to wear the stethoscope around the neck; this is the main reason why a lighter weight is best for the stethoscope of respiratory specialists.
3M Littmann Classic II Stethoscope
Our all-round recommendation for respiratory specialists is the 3M Littmann Classic II Stethoscope. The 3M Littmann Classic II Stethoscope provides versatility, but also the outstanding acoustics respiratory specialists are looking for.
One of the main features of the 3M Littmann Classic II Stethoscope is the chestpiece with high acoustic sensitivity. The chestpiece includes both a tuneable diaphragm and an open bell, which could prove useful for the diagnosis of various patients.
With the tuneable diaphragm of this 3M Littmann Classic II Stethoscope, respiratory specialists can switch effectively between low and high frequency sounds, simply by adjusting the pressure. The chestpiece also has a non-chill rim and diaphragm, which maximises the comfort of the examined patient.
Another feature you can expect with the 3M Littmann Classic II Stethoscope are the soft-sealing ear tips. These ear tips also improve the acoustics, which once again proves useful respiratory specialists who require these outstanding acoustics.
Do you have any additional questions about the 3M Littmann Classic II Stethoscope? Or do you want some additional stethoscope recommendations for respiratory specialists? Feel free to get in touch with the Mentone Educational team today.