Test to Get the Best! How to Test a Stethoscope Before Purchasing!
Author: Nicole Adler Date Posted:14 March 2018


While being informed about a stethoscope can help you make the right decision, testing it certainly proves the most effective method before you purchase a new stethoscope. Today, we provide you with all the information you require to test your stethoscope before you purchase it. So, read on to determine how you pick the right stethoscope from our store.
How Can You Test the Quality of Your Stethoscope?
When you test the quality of your stethoscope, there are several factors you will have to look at. The most important factors of a stethoscope that determine its quality include: sound quality, durability, and airtightness. So, when you come to our showroom to give one of our stethoscopes a thorough test, these are some of the things you must look for first.
How Can You Test the Sound Quality of a Stethoscope?
The sound quality of a stethoscope is best determined by testing the stethoscope at our showroom. At our showroom, you can request a demonstration, which enables you to use the chestpiece and the headset.
During an evaluation, it is usually a good idea to get a demonstration of several stethoscopes. While you may be happy with the sound quality of the first stethoscope you test, testing several could provide you with even better options.
Before you come to our showroom, it can be useful to make a list of the stethoscopes you want to test the sound quality of. Then, you can request a demonstration for each one and test the sound quality in person.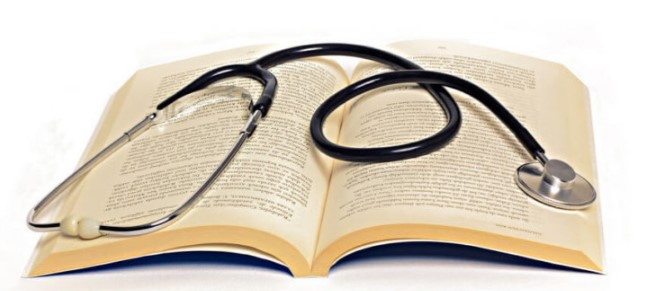 What Should You Consider When Choosing a Stethoscope?
As mentioned briefly above, there are some factors that are more important than others when you choose a new stethoscope. Durability, sound quality, and airtightness are the most important denominators. Therefore, these are the qualities you must look for when you test your stethoscope in a showroom.
Of course, there are other denominators that may be important for you when you are looking to buy a new stethoscope. It is a good idea to right those denominators down, so you can test those factors too when you come in to test a stethoscope.
Naturally, some factors relating to your stethoscope are available online. For example, our product description page can tell you more about the tubing colour, tubing material, and more. While tubing colour is not something that must be tested, tubing material could be another reason why you prefer to test your stethoscope at our showroom.
How Can You Test the Durability of a Stethoscope?
Most clinicians can determine the durability of a stethoscope by looking at the product information online. At Mentone Educational, we provide clinicians with a full overview of the materials used in the creation of the stethoscope, which means the stethoscope will also have the benefits of those materials.
Naturally, clinicians can visit our showroom to check out the durability of a stethoscope in person. General things to look at include the sturdiness of the chestpiece, the flexibility and durability of the tubing material, the overall design of the headset, and other things that could have an impact on the durability of your stethoscope.
How Can You Test How Airtight Your Stethoscope Is?
There are several ways to test the airtightness of your stethoscope. For this article, we have chosen one of the most common methods to test airtightness. However, if you prefer to use another method, feel free to speak to one of our representatives, who can demonstrate airtightness to you at our showroom.
One of the methods you can use to test the airtightness of your stethoscopes consists of the following. Firstly, turn your chestpiece until the bell is enabled. Put the ear tips of the stethoscope in your ears and put a finger over the bell hole of the chestpiece; this will seal the hole. Then, add a light pressure on the diaphragm of the chestpiece. When you perform this action, do you experience any pressure in the ears? When there is no pressure, it means the stethoscope is not completely airtight. If you do feel the pressure, it means that the pressure has nowhere else to go. Subsequently, it means the airtightness of your stethoscope is on point.
We must mention that every stethoscope should be airtight and that Mentone Educational only chooses the finest stethoscopes to add to its collection. So, when you test any of our stethoscopes in our store, you will undoubtedly find that each of them displays outstanding airtightness!
Do you have any additional questions about stethoscope testing? Or do you want to request a demonstration or test of a certain stethoscope at our showroom? For all these needs and more, please do not hesitate to get in touch with the Mentone Educational team via email, telephone, or chat.