Buyer's Guide for Stethoscopes for a Veterinarian
Author: Nicole Adler Date Posted:19 January 2018


Veterinarians must invest in a decent stethoscope, because the diagnosis of animals is often more difficult than people! Animals cannot tell you what is wrong, while most people can. Therefore, the correct diagnosis will depend on the veterinarian's skill as well as their equipment. A stethoscope is certainly a part of that.
Want to learn more about stethoscopes suitable for veterinarians? Curious which features you must look out for? Please read the information provided by Mentone Educational below to find out.
What Types of Stethoscopes Do Veterinarians Need?
The type of stethoscope a veterinarian needs often depends on their specialisation. For example, a veterinarian who works with small domestic animals will need a stethoscope that is often used in paediatrics; this because of the small diaphragm. However, if the veterinarian specialises in farm animals, a stethoscope with a larger diaphragm will be required.
Most veterinarians tend to prefer stethoscopes with a dual-frequency diaphragm too; this since it allows them to make the switch easily for smaller and larger animals. However, there are general stethoscopes too that provide functionality for both without the dual-frequency diaphragm.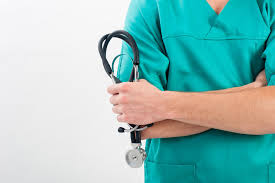 What Is the Best Littmann Stethoscope for a Veterinarian?
One of the best stethoscopes for veterinarians today is the 3M Littmann Master Classic II Veterinary Stethoscope. This stethoscope is specifically designed for use in a veterinary practice, so veterinarians can depend on some extremely useful features.
One of the features you can expect from the 3M Littmann Master Classic II Veterinary Stethoscope contains tuneable technology; this allows the veterinarian to switch from low to high frequencies by adjusting the pressure. It also eliminates the need to switch chest pieces in-between patients.
The chestpiece of the 3M Littmann Master Classic II Veterinary Stethoscope features an ergonomic design; this is needed, because a comfortable grip can make a world of difference when examining larger animals.
When you choose the 3M Littmann Master Classic II Veterinary Stethoscope, you will get a veterinary stethoscope with snap-tight ear tips. These ear tips have various functions. Firstly, it guarantees the comfort of the veterinarian using the stethoscope. Secondly, it creates an acoustic seal that reduces ambient noise and promotes better sound transmission.
The 3M Littmann Master Classic II Veterinary Stethoscope also has an extra-long tube; this is necessary too, because the diagnosis of animals often requires some extra space.
Please note that veterinarians do not necessarily have to choose a dedicated veterinarian's stethoscope, because many Littmann stethoscopes designed for doctors and nurses can be used by veterinarians too. So, before you decide on a dedicated veterinarian's stethoscope, you can check out some of the additional Littmann stethoscopes for medical professionals too.
Stethoscopes Delivery
Mentone Educational can deliver any veterinary stethoscope to your doorstep, no matter which model or brand you choose from our catalogue. Each stethoscope is carefully packaged and transported, so veterinarians can count on their stethoscope arriving safely.
At Mentone Educational, veterinarians can also find other medical equipment they might need for their practice; this equipment can be delivered via courier too. Mentone Educational also provides various models that could be used by veterinarian students.
Some of the models offered at Mentone Educational include the Feline Shoulder, Canine Ear, Canine IV Leg Trainer and more. The models available at Mentone Educational could be used by veterinary students to master some of the skills obtained during their training, but also obtained by veterinary schools who want additional models to educate their students.
How to Learn to Listen?
The skill of listening with a stethoscope is taught at veterinary schools, but some stethoscopes can be more difficult to work with than others. Even though all the veterinary stethoscopes available at Mentone Educational are quite straightforward, some veterinarians find themselves in need of additional instructions when upgrading their old stethoscope.
All veterinarian stethoscopes available at Mentone Educational are provided with instructions, which the veterinarian can read through in her or her own time. Veterinarians can also refer to our website, where they can find more information about the special features and specs that accompany the stethoscope.
Veterinarians can also come to the Mentone Educational showroom for a demonstration of the stethoscope they are interested in. During a visit, veterinarians can also get more familiar with some of the other stethoscopes in our catalogue; this immediately gives you some options.
Naturally, veterinarians and educators can visit our showroom to get familiar with our range of veterinary models too. These models can be used in a practice to illustrate certain conditions to pet owners, but also for student instruction at veterinary school.
Do you have a question about any of the veterinary products available at Mentone Educational? Or could you use some assistance choosing the best veterinary stethoscope for your practice or education? Feel free to contact the Mentone Educational team for more info.