Buyers Guide for Veterinary Stethoscopes
Author: Nicole Adler Date Posted:15 November 2017


Studying to become a vet is an enlightening experience. It can also be confusing, no more so than when time comes to choose an appropriate veterinary stethoscope. With dozens of stethoscope brands and varieties on the market, it's no surprise that selecting the right device can become wearying and bewildering, involving complexities beyond the scope of many students to adequately appreciate.
Considerations include head type, weight and price, among many other factors, and poring over the options is a time-consuming experience no one wants to endure, especially students, vets and technicians who would prefer to get on with study and practice. Every stethoscope user expects quality, convenience and comfort from their device, so there are a few practical considerations to explore before making a purchasing decision.
A stethoscope should be comfortable to wear, without causing undue neck strain
Quality stethoscopes provide consistent assessment results for better diagnosis
A seamless headset fit will eliminate unwanted sounds for superior auscultation
The stethoscope should be comfortable for patients as well as veterinarians
What are the best veterinary stethoscopes?
Stethoscopes are used for listening to heart, lung and gastro-intestinal system sounds in both humans and animals. Difficulties arise when stethoscope functionality is compromised due to incompatibility with the patient size, weight, breed, location of organs and other considerations. Fortunately, superior stethoscope manufacturers such as 3M Littmann create stethoscopes specifically for veterinary use, while other models used for adults and infants can also provide outstanding results for veterinary assessments. For example:
Littmann Infant is ideal for small animals including snakes and lizards
Littmann Paediatric is suitable for smaller creatures such as birds
Littmann Veterinary is the stethoscope of choice for use on dogs and cats
Littmann Lightweight is useful for vets and technicians who suffer neck problems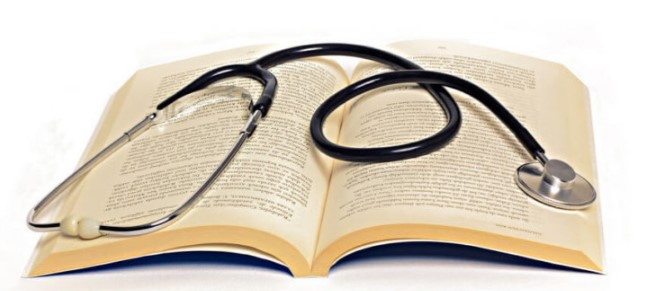 Why is the 3M Littmann Master Classic II Veterinary Stethoscope so popular?
As a world-leading stethoscope manufacturer with decades of progressive development, Littmann showcases products in high demand. The Littmann commitment to innovative auscultation capability is unwavering, with the 3M Littmann Master Classic II Veterinary Stethoscope an enduring favourite. Littmann Stethoscopes are made from highest quality materials and components for long-lasting, durable performance required in busy veterinary settings, with features that assist with accurate assessments with every use.
The 3M Littmann Master Classic II Veterinary Stethoscope with single-sided chestpiece weighs only 173g including the superior 81cm tube for convenient reach even in awkward or uncomfortable situations. Littmann stethoscopes incorporate 'Next Generation' tubing created without using rubber latex or phthalate plasticisers, providing greater flexibility, durability and resistance to staining from sweat or cleansing agents. The navy-blue colour is extremely appealing, as are the ergonomic design features, including the tension-adjusted headset for comfortable wearing even during extended use. Littmann are multifunctional stethoscope developers, with every component created for long-life and adaptability for varying veterinary purposes.
Veterinary stethoscope vs human stethoscope
Animals, like people, come in all different shapes and sizes, so choosing the right stethoscope is important. Vets, technicians and veterinary nurses require equipment that feels right and functions faultlessly for optimum patient outcomes, and veterinary students also want to make appropriate purchasing decisions. Fortunately, the stethoscope range provided by Mentone Educational is exhaustive, allowing doctors and vets to choose a device that matches their needs perfectly. Although veterinary stethoscopes and human stethoscopes serve similar functions, there are practical applications that vets should consider.
Tube length: Animals can be very skittish around strangers, especially when they are in unfamiliar situations or environments. Choosing a superior device with longer tube that doesn't compromise acoustic fidelity is essential for attaining desirable assessment results. Naturally, a longer tube length is more practical for assessing larger animals, providing greater manoeuvrability and more comfort for everyone concerned.
Chestpiece and diaphragm: Choosing a stethoscope with a double-sided chestpiece and tuneable diaphragm provides greater scope for treating animals of varying sizes and shapes. Assessing animals often needs to be performed quickly, without interruptions associated with removing and replacing parts or repositioning the device.
Maintenance: Veterinarians in the field encounter all sorts of conditions on a daily basis. A good veterinary stethoscope should be made with seamless integration and quality materials that are easy to clean and maintain. Littmann Stethoscopes benefit from advanced aerospace headpiece technology, stainless steel chestpiece, hard-wearing flexible tubing, and other essential features that only a company with decades of dedicated stethoscope manufacture can provide.
Mentone Educational, Australia's most well-known supplier of medical equipment and training devices, is committed to providing veterinarians, medical professionals, nurses and students with the best stethoscopes for an enduring, successful medical career.