Anatomical Models
Human Anatomy Model for Sale through Australia
Anatomical models are a great educational tool to study and explain the internal and external structure of the human body as well as various functions of the body's systems.At Mentone Educational, we stock a wide range of medical models, available for purchase throughout Australia. Perfect for teaching, education and self-study, our medical anatomical models are to-scale and anatomically correct to provide precise and engaged learning. As well as replicas of the human body, we supply aids for teaching nutrition and veterinary science, making our models indispensable in the modern medical classroom.
Category
Our human anatomical models for sale are widely used in medical and educational settings
Especially valuable to doctors, chiropractors, physical therapists and health care practitioners in the field of medical education. In any health care or allied health setting, the tools will come in useful to illustrate explanations and to allow for full visualisation of what might otherwise be verbal information. Engaging students' sensory learning capacities, the animal and human body anatomy models allow for easy retention and straightforward recollection at a later date. As well as this, they provide a seamless learning process for all involved.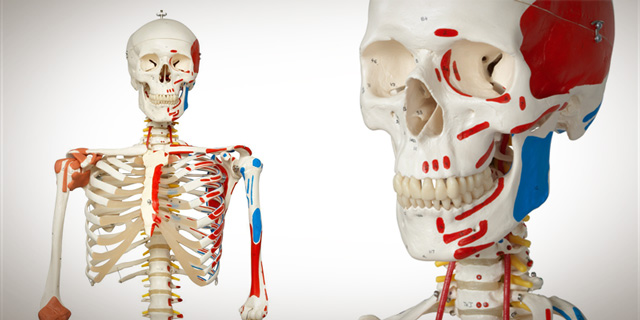 Perfect for skills assessment, anatomical models provide a means to determine students' practical abilities in the early years of their study, before they meet real patients. In a safe and non-invasive manner, the student may perform standard CPR and First Aid for an examiner, in a very controlled setting.
In any clinical setting, the models and posters can also be used for patient explanation purposes, to prepare them for an upcoming procedure, or explain any ailments to them. Giving your patients complete peace of mind, the learning tools are a simple way to aid their level of understanding.
Browse our human body anatomical model range
In an easy-to-browse format, and with a simple ordering system, you'll find it easy to order your education and human body models from Mentone Educational. Our products are a favourite in learning and clinical facilities around Australia, and thousands of staff and students can attest to their power.
Should you have any questions about your instructional needs, or would like to enquire about ordering a product, please do not hesitate to contact us.