Cardiology
Stethoscopes are employed in various areas of medicine for a variety of uses, including listening to the sounds of a patient's heart. Cardiology stethoscopes are specially designed stethoscopes for use by doctors and nurses in the areas of cardiology and cardiovascular surgery. Their specialist design allows for a greater ability to hear both low and high frequency sounds, necessary for those in this discipline who study the heart and need to hear even the pumping of liquid blood through the chambers and valves of the heart.
More
This category is empty! Please try another category or use our search function to find what you are looking for. If you require further assistance please contact us.
A regular stethoscope is designed to allow a user to listen to the inner working of the body, such as a heartbeat, a pulse in an extremity, a bowel sound or fluid in the lungs. A cardiology stethoscope allows the user to listen for and identify specific heart sounds such as clicks, murmurs and rubs.
Why do I need to buy a cardiology stethoscope?
Design, performance and quality separate a regular stethoscope from a cardiology stethoscope. Cardiology stethoscopes often have a thicker and shorter tube between the earpieces and the diaphragm or chest piece. This shorter distance for sound to travel and the thicker tubing for improved transmission allow a user to auscultate, or listen for, a wider variety of body sounds. The shorter tubing of this type of stethoscope also avoids a problem common to regular stethoscopes of longer length: the interference of clear auscultation caused by the rubbing of the curled tubing against itself as it loops if not pulled taut.
Other notable differences between cardiology stethoscopes and regular stethoscopes can be:
Softer, more pliable eartips. These are better at staying in place better and minimizing environmental noise. They are also far more comfortable than those made from more firm material.
Dual lumen tubing. This type of tubing consists of two working channels (Lumens) running the length of the tubing to improve auscultation.
Durable, replaceable headsets. Headsets tend to wear more quickly than other parts of the stethoscope so it may be more advantageous to replace just these items.
The acoustics of cardiology are often very subtle and can take a substantial amount of time and practice to master. In addition to the regular "da-dum" sound of every heartbeat — formally referred to as S1 and S2 — there are many other heart sounds which can include murmurs, clicks and rubs. The commonly used term heart murmur refers to an actual sound that can be heard when valves don't work correctly and blood leakage is audible with use of a cardiology stethoscope. The degree of auscultation capable by a trained medical person using this type of equipment allows for murmurs to be graded along a continuum from one to four.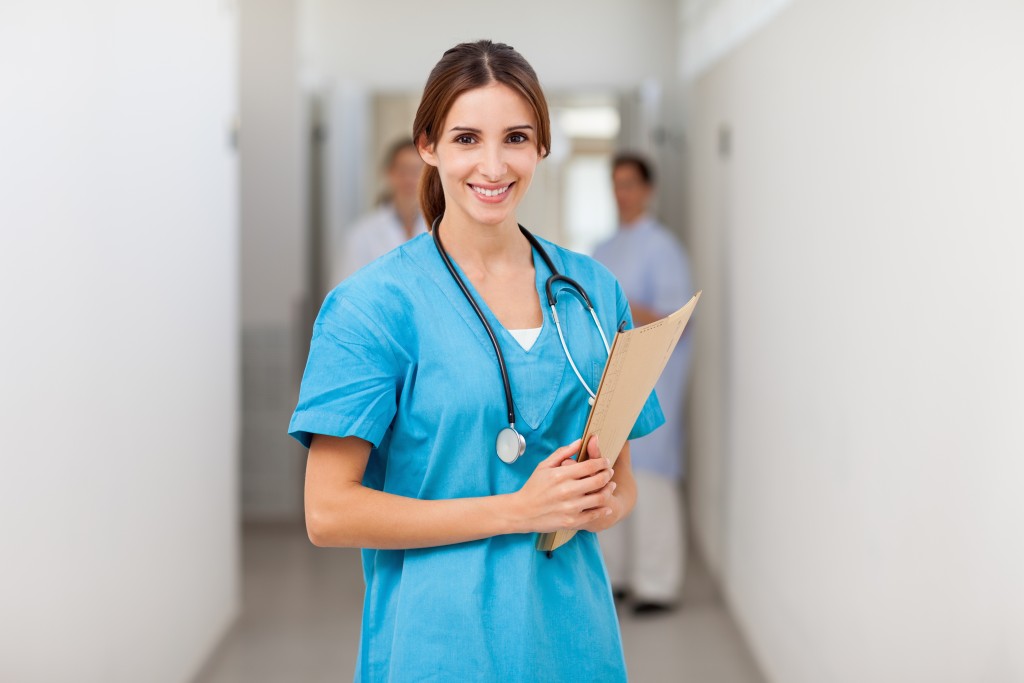 Cardiology stethoscopes at Mentone Educational
Here at Mentone Educational, you can choose from a number of cardiology stethoscopes from leading manufacturers such as 3M Littman and Liberty. Below we look at some of the features of these stethoscopes as detailed by the manufacturers:
Features of the 3M Littman cardiology stethoscopes:
Outstanding acoustics with better audibility of high-frequency sounds (adult side, firm pressure).
Tunable diaphragm: Hear high or low frequency sounds by slightly adjusting pressure on the chestpiece.
Dual-lumen tubing: Two sound paths in one tube eliminates the rubbing noise of traditional double tubes.
Next-generation tubing lasts longer and resists stains. Not made with natural rubber latex or phthalate plasticisers.
Available in a choice of colours including Black, Blue, Brown, Green, Purple, Red & Pink.
Features of the Liberty cardiology stethoscopes:
Professional cardiology stethoscope
Ergonomic and unique design
Two-in-one tube system for improved sound conduction
Comfortable and flexible binaural
Silicone ear tips make the auscultation clearer
How can I make sure I keep my stethoscope safe?
In a busy working environment, it can be easy to misplace your stethoscope or have someone else pick up your stethoscope by mistake, as they often look very similar. For this reason, in particular if you have invested in an expensive stethoscope or have a stethoscope with special adaptations, it may be worth making sure your stethoscope is easily identifiable by marking the stethoscope in some way. It is possible to have the chest piece of your stethoscope engraved by laser with your name or other identifying marks.
Of course, not every medical professional needs or wants to use a cardiology stethoscope. Here at Mentone Educational, we offer a wide range of stethoscopes for use by all types of medical professionals in a range of healthcare settings, as well as other medical equipment, anatomical models and charts and much more, for practical use and educational purposes. Find our complete range of stethoscopes and buyer's guide here.
What are the best stethoscopes for doctors?
#1 - 3M Littmann Classic III Stethoscope
Our most popular doctor's stethoscope is now available in a great selection of colours and finishes, so every doctor will find a style perfect for them. The two-sided chestpiece with tuneable diaphragms means that this style is highly versatile, being suitable for both adult and paediatric doctors. Littmann's next-generation tubing also ensures that this stethoscope is durable and easy to clean, which is essential for doctors in a hospital or clinical environment.
#2 - Littmann Electronic Stethoscope
The Littmann Electronic Stethoscopes are the best choice for experienced doctors looking to improve their practice with the latest technology. The combination of Ambient Noise Reduction, frictional noise dampening and amplification features, as well as Bluetooth® technology, allows doctors ease of use and next-level performance.
#3 - 3M Littmann Cardiology IV Stethoscope
The newly released Littmann Cardiology IV is designed for doctors who require exceptional quality and versatility coupled with the best in acoustic performance. The easily adjustable headset is specially designed for better audibility of high-frequency sounds, whilst the tuneable diaphragm and dual-lumen tubing allows medical professionals to use this stethoscope in private clinics or busy hospital settings.
#4 - Liberty Cardiology Ultrasharp Stethoscope
The Liberty Ultrasharp is a professional cardiology stethoscope which features a modern, clean and smooth ergonomic design for a professional look. Ideal for doctors and medical students, this durable stethoscope utilises electroplating technology that makes the surface smoother to the touch and resistant to tarnishing.
#5 - Liberty Classic Tunable Stethoscope
The Liberty Classic Tuneable is a dual-head professional stethoscope, providing superior acoustic sensitivity with a pressure sensitive diaphragm. A popular choice for doctors, the new and innovative design features non-corrosive titanium, making it lightweight and durable.